Got the lingo? We'll show you how to make money from it – whether you speak several languages or only hablas English. Let's talk tactics!
Already speak a couple of languages? Even better – it means more bites at the freelance ideas we've sketched out below.
Whichever camp you're pitched in, don't assume this page is just for language students. From English to Esperanto, there's a way to capitalise on what you know or get the lingo skills you need.
Allons-y – let's go!
How to learn a second language
Proficient in another language? Nice, you're already ahead of the game! Time to take our ideas, go forth and make some money (don't forget to let us know in the comments below if they work for you!).
But if you're yet to bag a second lingo, or feel a bit out of practice, don't be shy about catching up. There are loads of ways language skills can pay off, plus you can get learning free of charge:
Both platforms are big on gamification of language-learning to make it more fun. This means bite-size, colourful content, plus lots of interactivity and motivation to stick at it, which usually involves bagging points and rewards as you progress through lessons.
There are also tons of free single-language apps and websites out there – just get looking! Your uni may even have free resources, too, including tapes, books and videos to borrow, or even taught courses run alongside degree programmes – more on your uni options here.

Ways to make money from the languages you speak
Become a conversation buddy

If you studied a language at school, you'll already be familiar with conversation practice: it involves chatting about everyday topics with a teacher or native speaker, and it's a way to test out or improve what you've learned.

There are ways to get your conversation practice in for free, usually by swapping a language you know with someone who speaks the language you want to learn. So, if you want to get paid for talking, you need an angle!

• Advertise your strengths – If you're a native speaker or have teaching experience, tell people!

• Go niche – Think essentials for business travellers, medical vocab, technical terms, phrases for students or sports fans.

• Use your accent – Regional differences can be the most challenging aspect of a language, so if you've got an accent, make the most of it!

Once you've got a hook, setting up an online 'classroom' is easy as pie with these free online video messengers.

Most messaging apps let you vary your style of interaction: use video chat for role play and speaking practice, or stick to texting or emailing for writing skills (or if you're camera shy!).

Alternatively, use notice boards, leaflet drops and language clubs to get in touch with local learners.

Create language resources


Teaching doesn't have to be about real-time interaction: there's also demand for language learning resources, from textbooks and quizzes to stories and podcasts.

André Klein doesn't call himself a language teacher – he's a coder, blogger and linguaphile – yet he's cutting a rep for himself as a top-rated Amazon author thanks to a series of dual-language books.

The format is simple but effective: short stories using basic words and sentences, with an English translation alongside. If that sounds like your cup of tea, head over to our guide to publishing eBooks and have a go yourself!

You can also sell quiz sheets, grammar notes, vocab lists, audio lessons and anything else you fancy from your own website. If you've got the coding skills, you can always get 'appy' as well.

Make language videos on YouTube or a language blog

Settling into a new country can be a tall ask for any international student or expat. Once you throw in linguistic hurdles like slang, cultural references and the Geordie accent, it's a minefield – which is where native speakers like you come in!

YouTube and written blogs are a brilliant way to provide secondary student support, and there can be cash in it too – whether it's revealing what locals are really mumbling about or getting to the heart of the cheeky Nando's.

Topics to get you going with your language content

•  'How to lose your accent and sound like a local'

•  'Ten bizarre phrases or customs you'll find in the UK'

•  'Language pointers: anything from grammar essentials to conjugating verbs'

•  'How to master a British/Welsh/Scottish/Geordie accent [or whichever you're blessed with]'

•  'Everyday situations (like buying bus tickets or asking for directions) which can double-up as listening practice or tourist info.'

Blogs and YouTube vids are winners for monetisation, too – by running ads alongside your content or linking to books, apps or products as part of your spiel. Naturally, we've got full guides on how to make cash with both options:

•  Make money from blogging

•  Make money from YouTube videos

Teach English as a Foreign Language (TEFL)


Whether you're after a side hustle or a fully fledged career, getting a qualification or work experience (through TEFL, for instance) can help you be a better teacher.

Some courses even cover the practical side of things beyond the teaching part, such as how to go freelance, find work, manage your taxes or teach online.

TEFL is a well-trodden teaching path with the chance to travel and work abroad once you've got your qualification. Courses can be pricey, and can take a bit of commitment – but neither are reasons to blow it off if you think it'll pay for itself!

Take a look at our TEFL guide to see how it works and where to head next.

Become a tour guide

If you like walking and the sound of your own voice, tour guiding could be your bread and butter. It's also one of the few freelancing gigs that you don't need qualifications or certificates to set up.

In fact, you don't even need to start anything at all – you could find tour guides who already operate in your area and just offer to ride along as an interpreter.

That said, it's fairly simple to go it alone: you just need a set of walking routes, excellent local knowledge and some decent jokes. Obviously, you can lead tours in plain English if that's all you speak, but a second or third language gives you an edge (and it's likely you'll be able to charge more for your services)!

Check out more tips on being a tour guide if it sounds like your kind of scene.

Plan trips abroad for holidaymakers

Derek Low – a blogger who famously crossed the US by train for just $231 – now also offers a bespoke travel planning service off the back of his master plan. It's an idea we've previously pitched as well because it's brilliantly simple!

Basically, how it works it you use your travel experience and freakishly impressive organisation skills to put together packages for holidaymakers or business travellers. That could include planning itineraries, researching transport options, suggesting sights or shows to catch en route, and then booking it all – for a fee.

You don't need a second language to start your own travel booker biz, but it can definitely help. Not only could you reach more punters, but lingo skills can help you deal with overseas paperwork, visas and getting ahead without the faff.

Work as a freelance translator

Translate may be freakin' awesome but humans still have their uses – translation being one them.

Paid work can be tricky to pin down, especially if you're up against experienced pros, but you've still got options! And here they are:

Book translation

There's a growing legion of DIY authors and publishers out there, and that means a growing demand for translated editions. Even better, it means someone else has already done most of the hard work…

Get involved by finding author hangouts and making yourself visible: set up a blog, join writer forums like Goodreads, or get vocal on social media. And don't forget LinkedIn – where everyone and their gran seems to have a book to plug!

You may also find opportunities by approaching academic publishers or app developers (spotted a game you like? Check if they offer it in the language you speak. If not – drop 'em a line).

Other students can also be a prime source of work – just watch you don't fall into plagiarism like this skint student (getting caught can be a stinker for both your business and your degree).

Reach out to businesses

From writing assembly instructions and ads for foreign markets to managing a Facebook page on the other side of the world – there's tons of scope for translation with UK business and corporate clients.

If you've lived abroad, you could also hook into cultural awareness training i.e. teaching organisations which jokes, clichés or dinner table fails to avoid.

Closer to home, there may be local businesses who want tourist-friendly translations or councils who need to communicate with speakers of other languages. Whatever it is, keep your eyes peeled for job listings, or (even better) print off some flyers or business cards and do the rounds.

If you prefer your networking at arm's length, a home-working site can bring the clients to you instead, but expect to sift the decent payers from the out-right exploitative! Try Upwork.com, or the far stingier Amazon Mechanical Turk.

'Reverse' translating

It's tempting to just see translation opps as always from English to another language, but the reverse is just as valid.

Don't forget about businesses, charities and organisations based overseas who want to tap into UK markets: blogging, vlogging or getting in touch in your second language can help you get a foot in the door.
How to freelance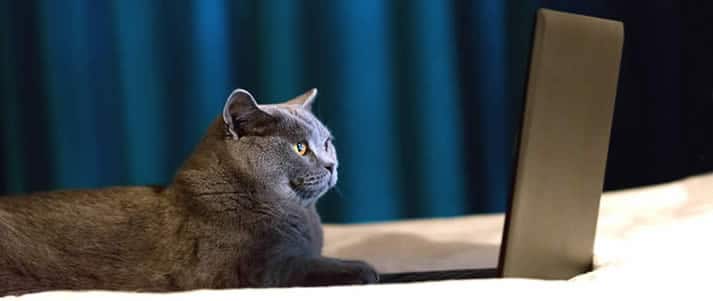 Like the sound of earning from your language skills but not sure where to start? Take a look at our big fat guide to freelancing, or get the cheat sheet right here:
Bonnet de douche, mes amis! If you feel like taking a year out to learn a new language, here's how to do it for less!